This has always been a favorite site of mine to visit and play whenever I had the time. It's a great place to get inspiration and ideas for playing with your Cricut and making cards in general!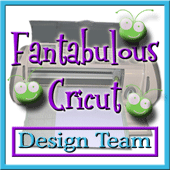 My first challenge, and your challenge this week is create a project around snow! It's not too hard for me to get inspired by the idea of snow! Here in Idaho we have plenty of it. Check out this picture I took on our drive down to Moscow for my daughter's Robotics competition.
Challenge #293-Snow
Make a project about Snow!
This Weeks Sponsor
Pretty Cute Stamps
To qualify for the prize, be sure to use at least 1 Cricut cut on your project and if it's not obvious, let us know what cartridge you used. If you use a Cricut Explore machine, at least one cut must be from the Cricut catalog of images.
Any project that doesn't use a Cricut element will be deleted.
And now for my "Snow!" card:
To Create this card I used the following Cricut Cartridges:
Zooballoo - snowy landscape backdrop
Snow Folks - Snow Man
Winter Woodland - House
I used glitter paper for my background and snow to give the card a magical winter feel.
Thanks so much for stopping by my blog today and reading my exciting news!
Now it's your turn to get inspired and play along by creating your own "Snow!" project!
Till next time, Blessings!